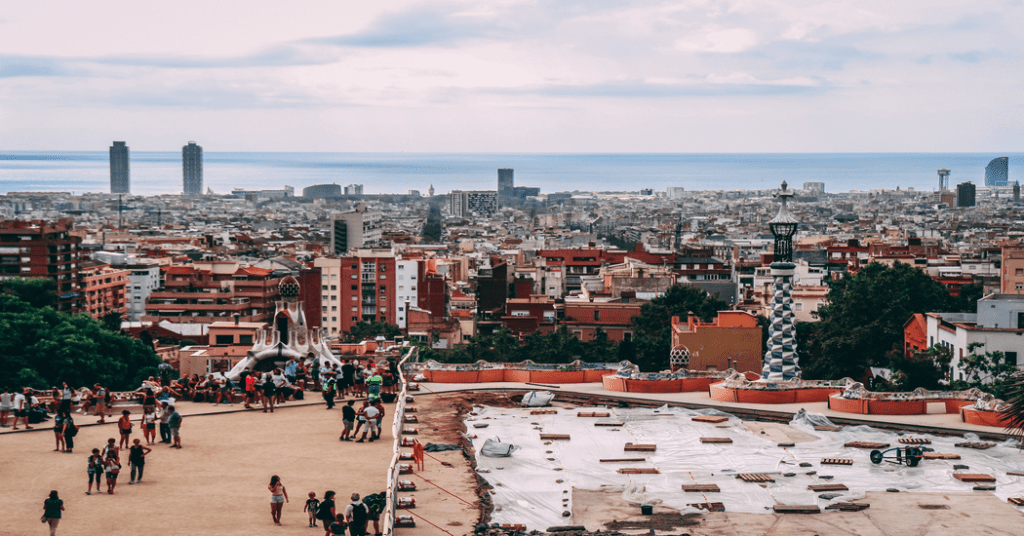 5 Best (and Tourist-Trap-Free) Restaurants in Barcelona
Are you planning a trip to Catalunya? Are you scared that the trip-advisor recommendations may be too basic, and mainly catered for tourists? This article proposes 5 affordable restaurants that are greatly enjoyed by Barcelona locals.
1. Monchito
If you're looking for a vegan friendly menu, regardless of your diet, Monchito restaurant is a delicious option for Mexican food lovers. Having tried countless times to find tasty non-dairy cheeses, Monchito restaurant finally hits the mark for me. Aside from the flavourful menu options, the owners are friendly, and the restaurant is situated in the charming Gothic quarter.
Monchito – Carrer d'en Gignas, 08002,
Food : Vegan, Mexican
Price Range: 6.10- 10.50 euros per portion (but portions can be large!)
2 . La Plata
Do not let the 5-option menu scare you, in fact this is good.
The restaurant is small and presents itself as a very Mediterranean style restaurant, where you get food quickly and you leave soon after. The traditional and tremendously tasty fried fish, along with the restaurant's décor will give you the full Iberian experience. This is one not to miss.
La Plata – Carrer de la Mercè, 28
Food: Tapas/Fried Fish
Price Range: 15 euros
3. 100 Montaditos
100 Montaditos is the ideal choice if you're looking for a casual and rapidly cooked meal. This chain of sandwich-style tapas is enjoyed primarily by younger consumers due to its cheap and diverse menu. The budget friendly tapas, as well as the young Spanish ambiance are great aspects to the restaurant if you are trying to experience Barcelona from a different lens.
100 Montaditos Addres 3 central locations in Barcelona : Rambla del Raval, 41 – Pg. de Sant Joan, 77 – Plaça Urquinaona, 1
Food: Sandwich tapas
Price Range: 1-3.50 euros per montadito
4. EL 58
This restaurant located in the heart of the "Manchester of Barcelona" is both cosy and friendly. You can enjoy a cheap and delicious "menu del dia", or you can have some tapas on the small rooftop of the restaurant which feels like an escape from the busy nature of the city. The menu includes fusion tapas which differ from the traditional Spanish tapas.
EL 58 – Rambla del Poblenou, 58
Food: Fusion Tapas
Price Range: Tapas range from 2.50-12.50 euros per portion
5. Catacroquet
If you're an avid "croqueta" lover, this restaurant is the place to be. Catacroquet offers multiple different types of croquetas, and it is deemed by locals as one of the best croquetas restaurant in Barcelona. It is also located in the Poblenou, a neighbourhood mainly frequented by locals and students.
Catacroquet – Almogàvers 211. Poblenou. BCN
Food: Variety of "croquetas"
Price Range: 10-20 euros
---