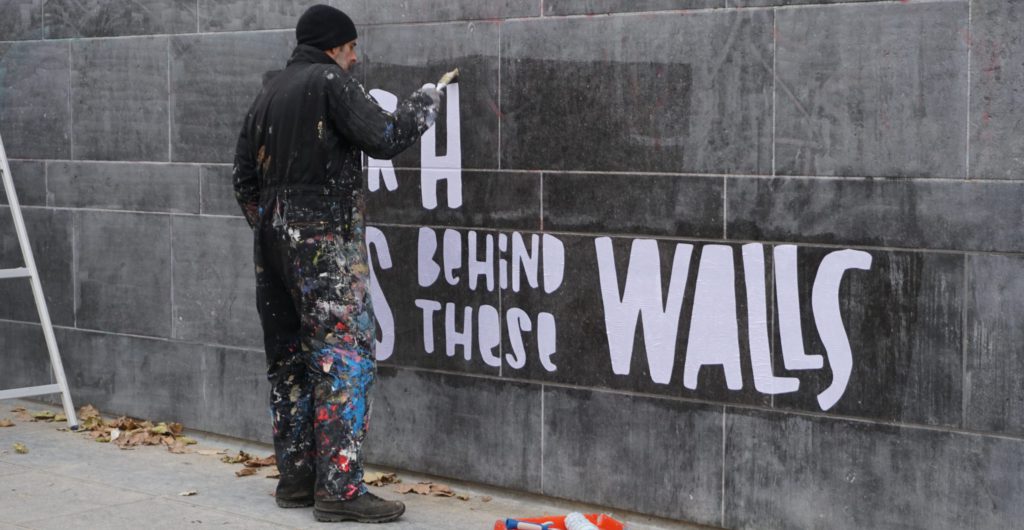 Artist Denis Meyers paints the walls of KBR… legally !
For a few days, the outside walls of the Royal Library of Belgium will serve as a backdrop for Brussels artist Denis Meyers, who will draw inspiration from its collections.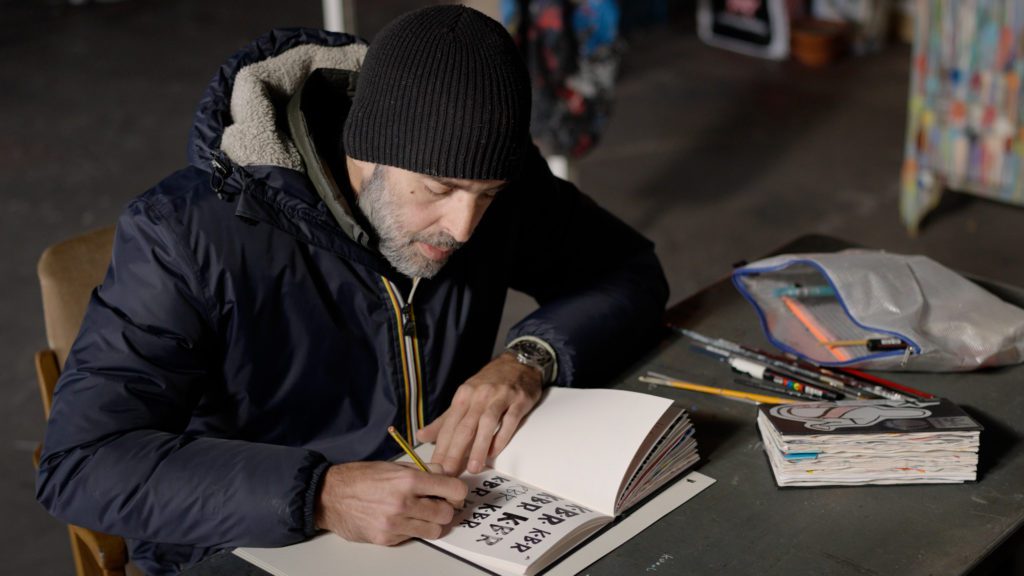 KBR is located in a magnificent spot in the very heart of Brussels, with its imposing building forming part of the Mont des Arts. Those who have already seen it will remember the image of a majestic modernist building made up of large and long walls that are unfortunately often covered with tags. Indeed, the Mont des Arts is one of the most tagged places in our capital. What many people don't know, however, is that behind these walls, and these tags, lies a rich heritage collection which, ironically, preserves the very origins of graffiti, graphic art and typography. From beautifully illuminated manuscripts to rare prints by world-famous typographers and drawings and prints by famous old masters as well as contemporary artists, KBR's collections are full of treasures.
KBR and Brussels artist Denis Meyers have joined forces to encourage passers-by to take a look beyond the walls. Denis Meyers describes himself as a typographer, a contemporary artist, who likes to draw inspiration from the past.
"My love for typography comes indirectly from my grandfather, who was also a typographer. What is very interesting for me is that thanks to institutions like KBR, my grandfather's work, and that of artists in general, is preserved. Maybe in a few years I will also be able to give some of my work to KBR so that it can be preserved long after my death." – Denis Meyers
Denis created 'Behind These Walls' for KBR, a work based on the paper cut technique that is temporarily applied to the walls of the building. Paper cut glue is a technique increasingly used in contemporary street art. In this work, Denis Meyers refers to the heritage behind the walls and encourages everyone to discover the place and the collections.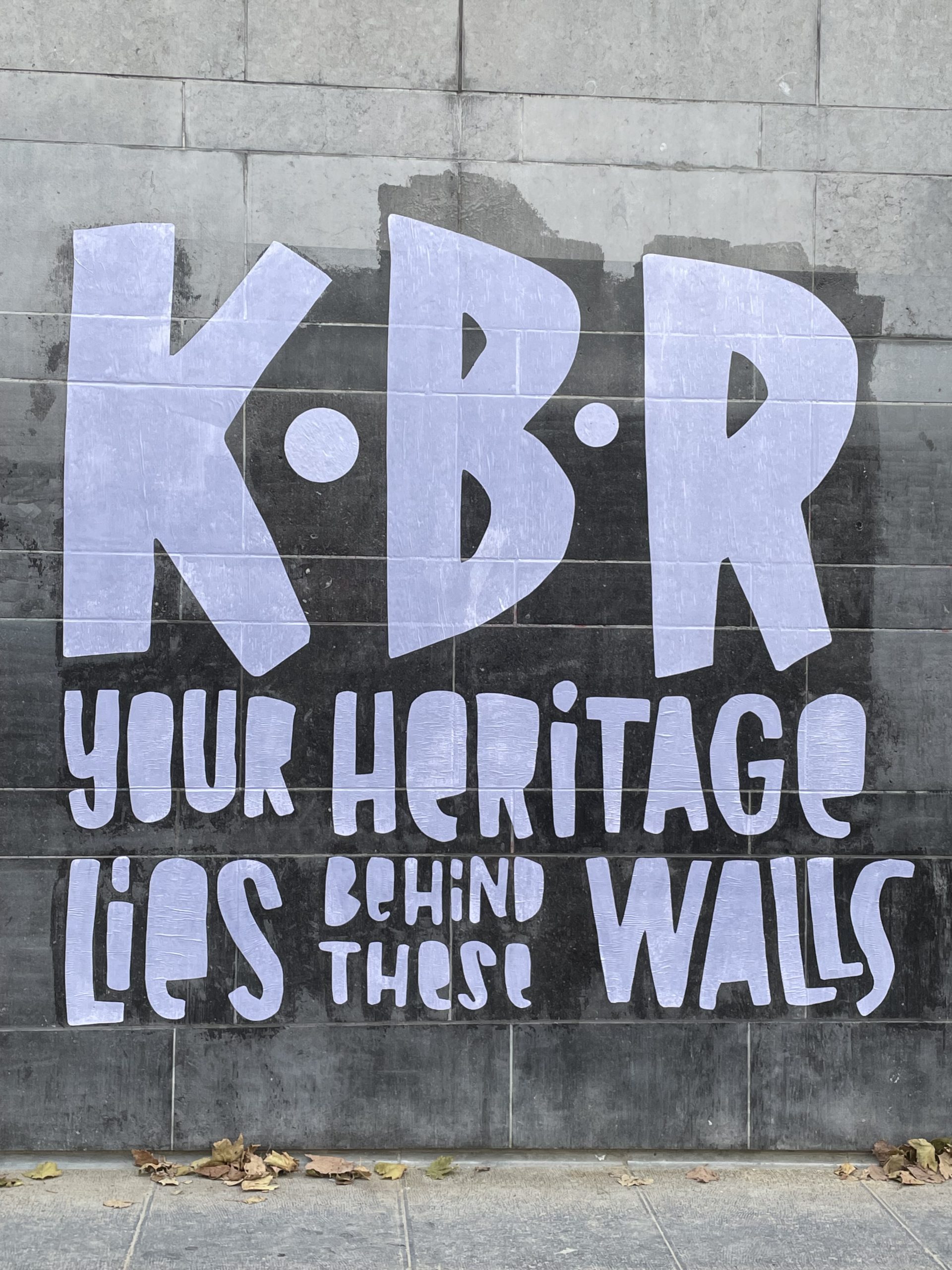 This artistic collaboration plays on contrasts and dissonances. Denis' work will only be visible for a few days, while KBR preserves the heritage for future generations. Denis Meyers is a contemporary artist who is inspired by the past, while KBR protects the past and wants to play an important role in today's society.
But KBR and Denis Meyers have the same objective: to help people discover, together, what goes on behind the walls of the modernist building of the Mont des Arts, to encourage passers-by to push open the door of the institution and to discover a precious heritage, an inexhaustible source of knowledge that allows us to know the past in order to better understand the present.
Everyone is welcome to come and read, study or work here, to visit an exhibition or the KBR museum, to take part in a workshop, to attend a lecture or to enjoy a good meal in the Albert restaurant with its roof terrace and its breathtaking view over the city.
---