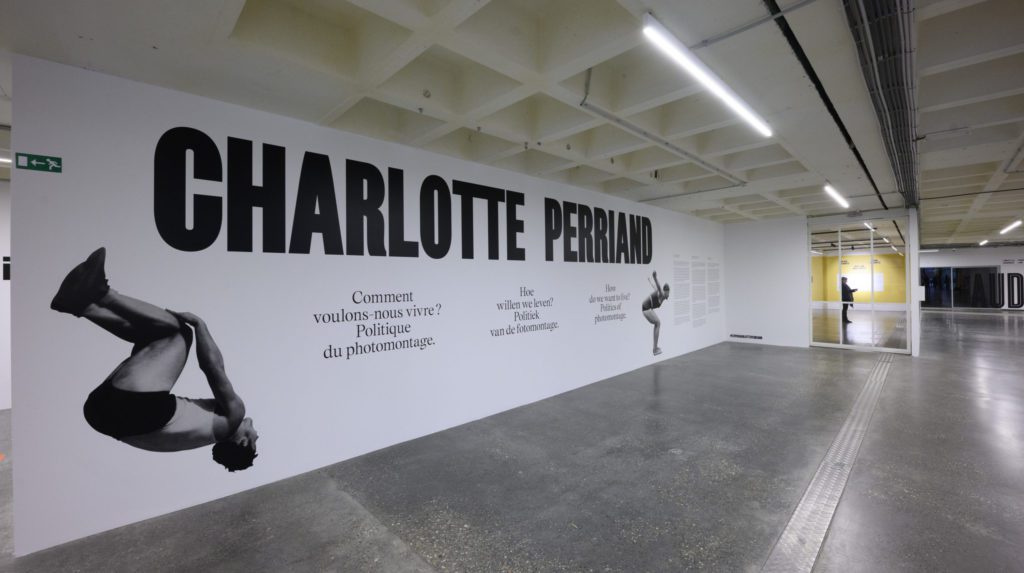 Dive into the committed world of designer Charlotte Perriand at the Design Museum Brussels
From 1 April to 28 August, the Design Museum Brussels is presenting the photographic work of French architect and designer Charlotte Perriand (1903-1999). Presented at the last edition of the Rencontres d'Arles, the exhibition "Charlotte Perriand. How do we want to live? Politique du photomontage" offers a new look at the little-known work of the artist, an adventurous pioneer of the "art of living" in relation to nature.
When we think of photomontages in the 1930s, we think first of the German Dadaists like Heartfield or the Russian Constructivists. At the same time, Charlotte Perriand used this technique to express her social demands.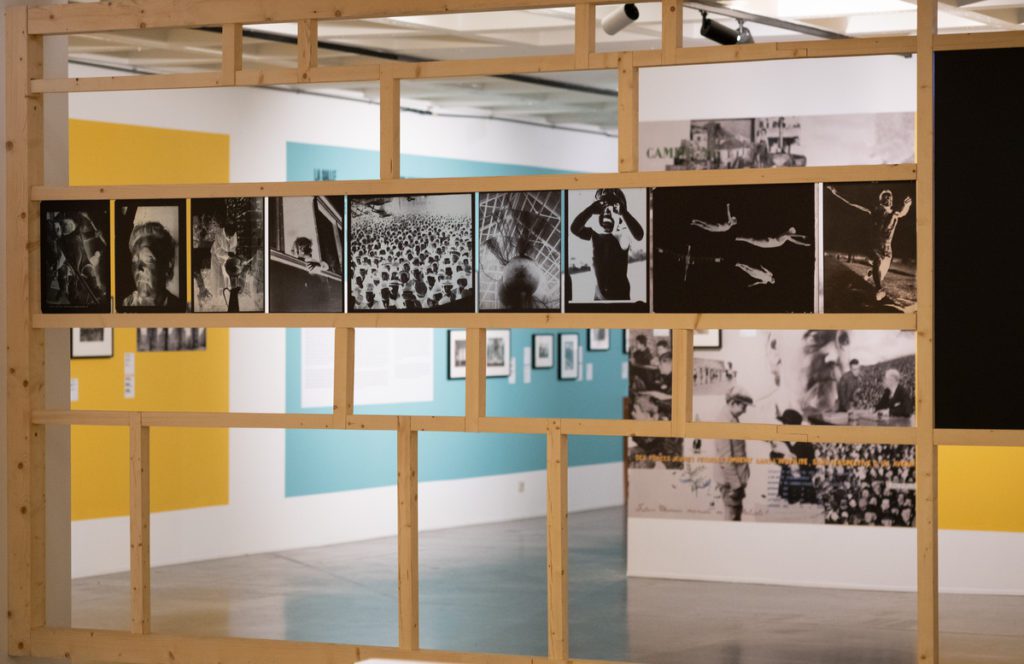 Charlotte Perriand was born in 1903 and trained at the Arts Décoratifs. She worked closely with Le Corbusier on the furniture for the Villa Roche, which is now the Le Corbusier Foundation. In addition to her work as an architect and designer, Charlotte Perriand also practiced photography.
Photography is at the centre of the exhibition, the medium is considered to be that of the masses and modernity. The images are scattered throughout the exhibition in cardboard boxes, in the display cabinets or in the form of facsimile negatives. They are taken by Charlotte Perriand herself, by François Kollar or by the photographers of the Alliance-Photo agency. The prints come from the artist's personal archives. These shots will be the raw material for the huge photomontages presented in the exhibition.
Soviet art had a great influence on Charlotte Perriand. She was introduced to various Soviet associations by the Russian architect Nikolaï Kolli, whom she met in Le Corbusier's studio. She made several trips to the USSR during which she documented Soviet architectural creations. The practice of photomontage as a monumental communication tool for the masses struck her. The time spent in the communist nation allowed her to realize the reality of this unequal regime which is far from the equality of the people promised by the Marxist ideology.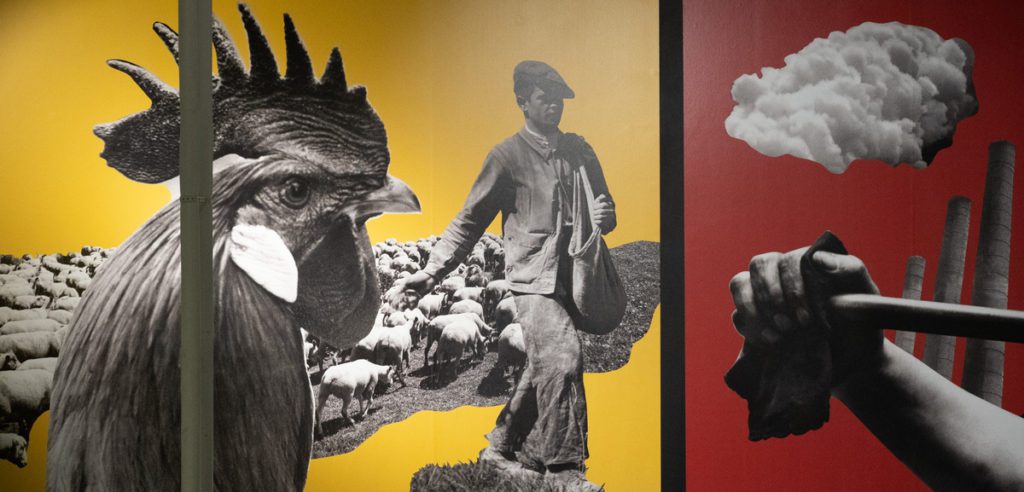 Social issues related to change are central to the artist's concerns. The deplorable living conditions in the Parisian suburbs were the subject of his photomontage La Grande Misère de Paris (The Great Misery of Paris), which was shown at the 1936 Salon des Arts ménagers. The work is in two parts. The first shows the reality of the suburbs and the second serves as a motif of hope with a dynamic and modern composition.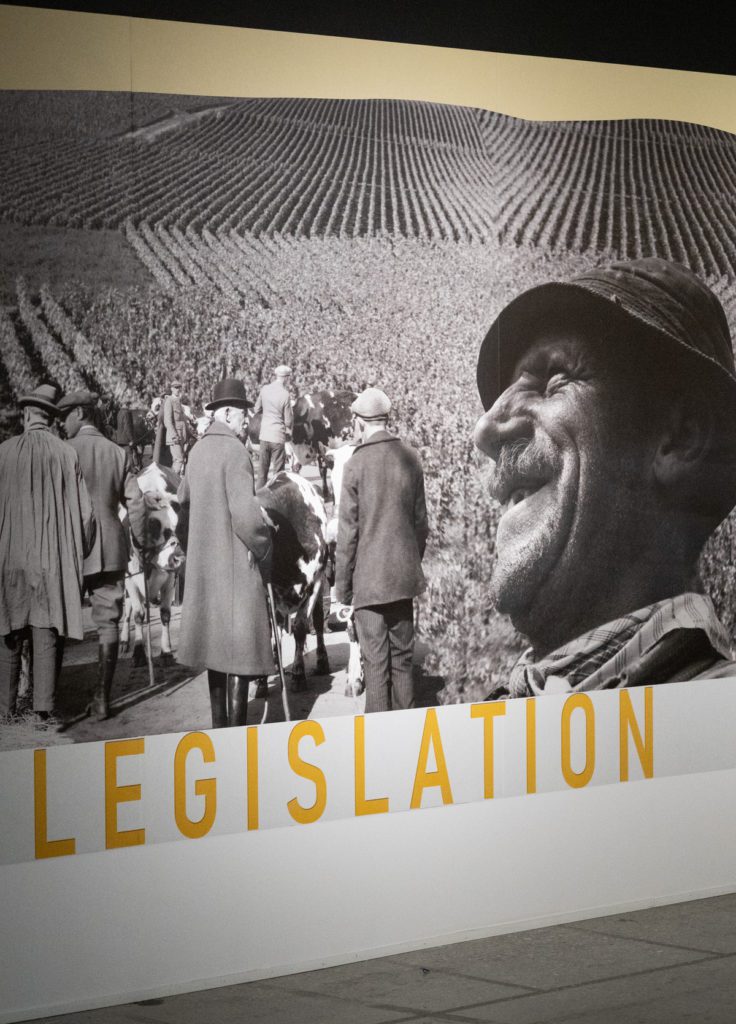 The artist's work for the Ministry of Agriculture is the highlight of the exhibition. The antechamber of the ministry, created in 1936, and the pavilion of the 1937 International Exhibition of Arts and Techniques show the harshness of rural life for farmers through photomontages made up of photographs glorifying the work of the land and slogans calling for greater equity.
Charlotte Perriand. How do we want to live? The politics of photomontage
01.04 > 28.08.2022
Timetable
Every day – 11am > 7pm
---