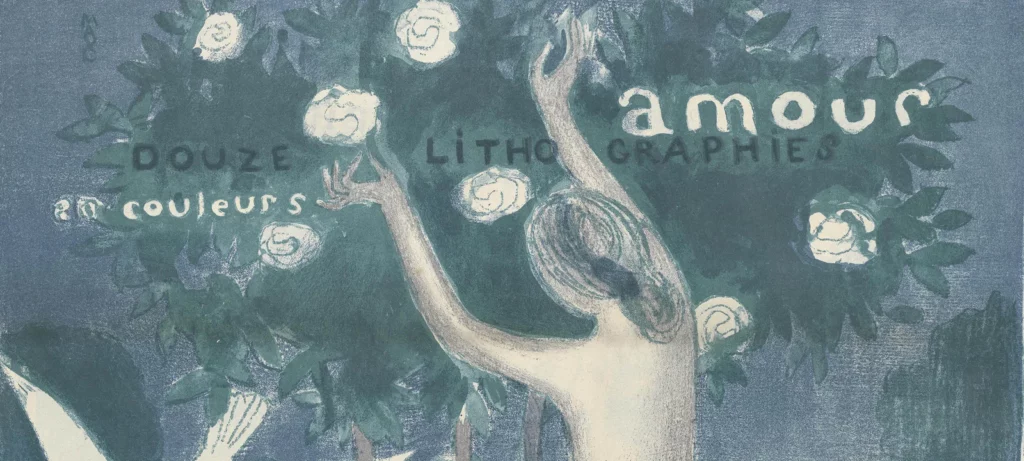 Painter Maurice Denis experienced love in soft colors
When you're in love, the world looks very different. Especially when you are a painter like Maurice Denis.
One of the ideals of the French painting group Les Nabis at the end of the 19th century was to show the beauty beyond the material world. They wanted to show colour, spirituality and above all emotions. In that regard, Nabis painter Maurice Denis (1870-1943) was completely fine when he fell in love. Musician Marthe Meurier was his great love, and he wanted to do more than portray her as generations of painters would have done before. That was possible. Thanks to this new artistic approach to reaching beyond the visible world, he translated his love into soft tones and sloping shapes. After all : when you are in love, the world looks very different.
How different the world can look, that can now be seen in the Van Gogh Museum. There is the Amour exhibition, which, due to its peacefulness, is suddenly a breath of air among all the bad news we are hearing today.
Dreamy soft colors
The title refers to a series of thirteen prints of the same name that Denis made in 1899. They are lithographs and are all shown at the exhibition at Van Goghs Museum, together with the preliminary studies and proofs. You can see how the painter refined compositions, deepened colors, softened the features of Meurier who picks flowers in a garden, sits at a piano, or lays down on a silver-coloured sofa.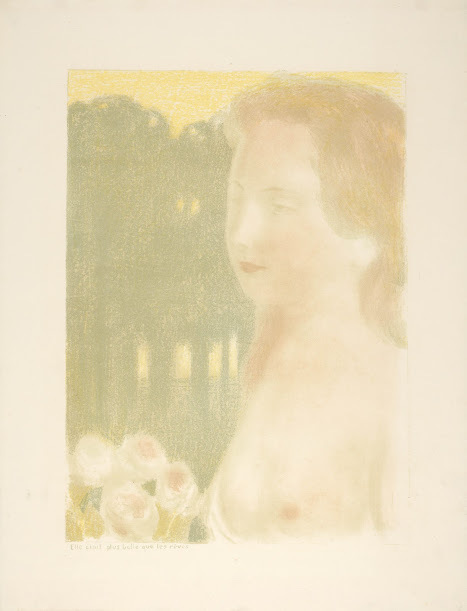 What does that look like when a Nabis artist has butterflies in the stomach?
Light and elegant, that's the answer, but also a little squishy. The world becomes pastel soft. That sounds like a cliché, it is, but clichés are born because they always hit the spot. Walk through the exhibition and you will see how an early modern artist such as Denis really tried something new, a dreamy style that counteracts with the chewed-up naturalism of the time.
A bit naked, never erotic
And even if Denis' lover is a little naked at times, her representations never get erotic or indecent. This is an exalted love: most of the passion is in a print in which their two faces come together in prayer, shrouded in a spiritual light that enters through a window. It colors the dark sides of their faces in light blue. This also happens in a print where Marthe Meurier is a bride, with lilies, a symbol of the Virgin Mary.
An inspiring love
Denis got a lot out of his love, which he depicted with delicate nuances. Nice, although that subtlety also makes his lithographs somewhat fabric-softening flat. They lack the blistering tension that his paintings do have. But: what did Meurier actually think of Denis with his prints? That was fine. In the same museum, one floor up, next to all the Van Goghs, a section of the room has been furnished with paintings by some Nabis members, including three works by Denis. On one, Meurier holds their baby up to the sunlight, which descends peacefully on them in shades of painted bliss.

Maurice Denis: Amour is on display until 15 May 2022 on the second floor of the permanent collection of the Van Gogh Museum, Amsterdam.
---