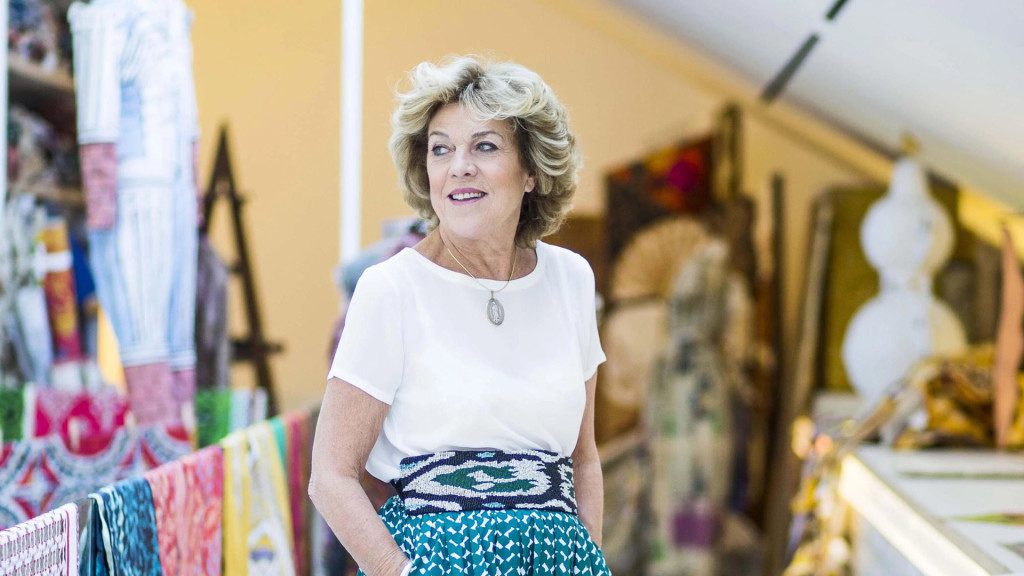 Two artists, one gaze: Frida Kahlo told by Isabelle de Borchgrave
Miradas de Mujeres (Women's Gaze) is an exhibition that highlights the view of Belgian artist Isabelle de Borchgrave on Frida Kahlo. Miradas de Mujeres honours a dialogue between two women who have never met – one being born shortly before the death of the other – but who nevertheless share their love of fabric, patterns and colours; a women's perspective on the artist's role in society.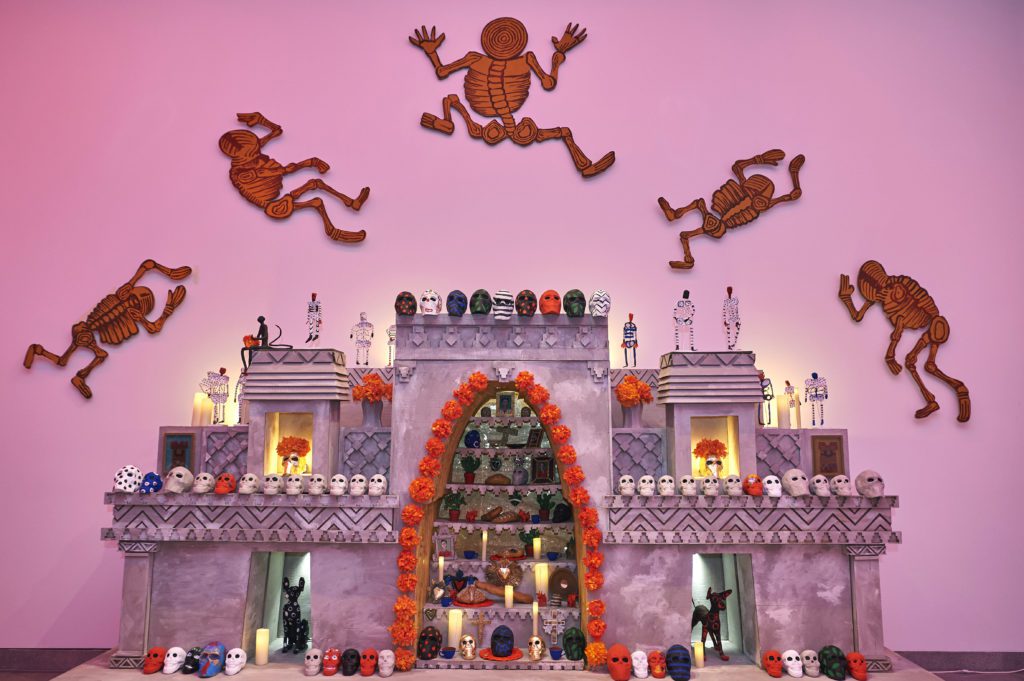 Icon of Mexican art, Frida Kahlo made her suffering a driving force in her creation. She was struck by the seal of misfortune: from a terrible accident, which left her wounded, to her stormy marriage with the artist Diego Rivera and her impossibility of becoming a mother.
In her paintings, her naive style is above all that of a free woman, committed and inspired by the popular traditions of her country. The Belgian artist Isabelle de Borchgrave mainly concentrated on this language in order to create the works that are exhibited at the Museum of Fine Arts, until February 12th 2023.
In the exhibition "Miradas de Mujeres" (Gaze of Women), Isabelle de Borchgrave looks beyond the clichés that surround Frida's personality and invites visitors to enter the intimacy of the artist, by immersing themselves in imagined rooms of her house (Casa Azul) and going through a dream-like tour through Frida's personal universe.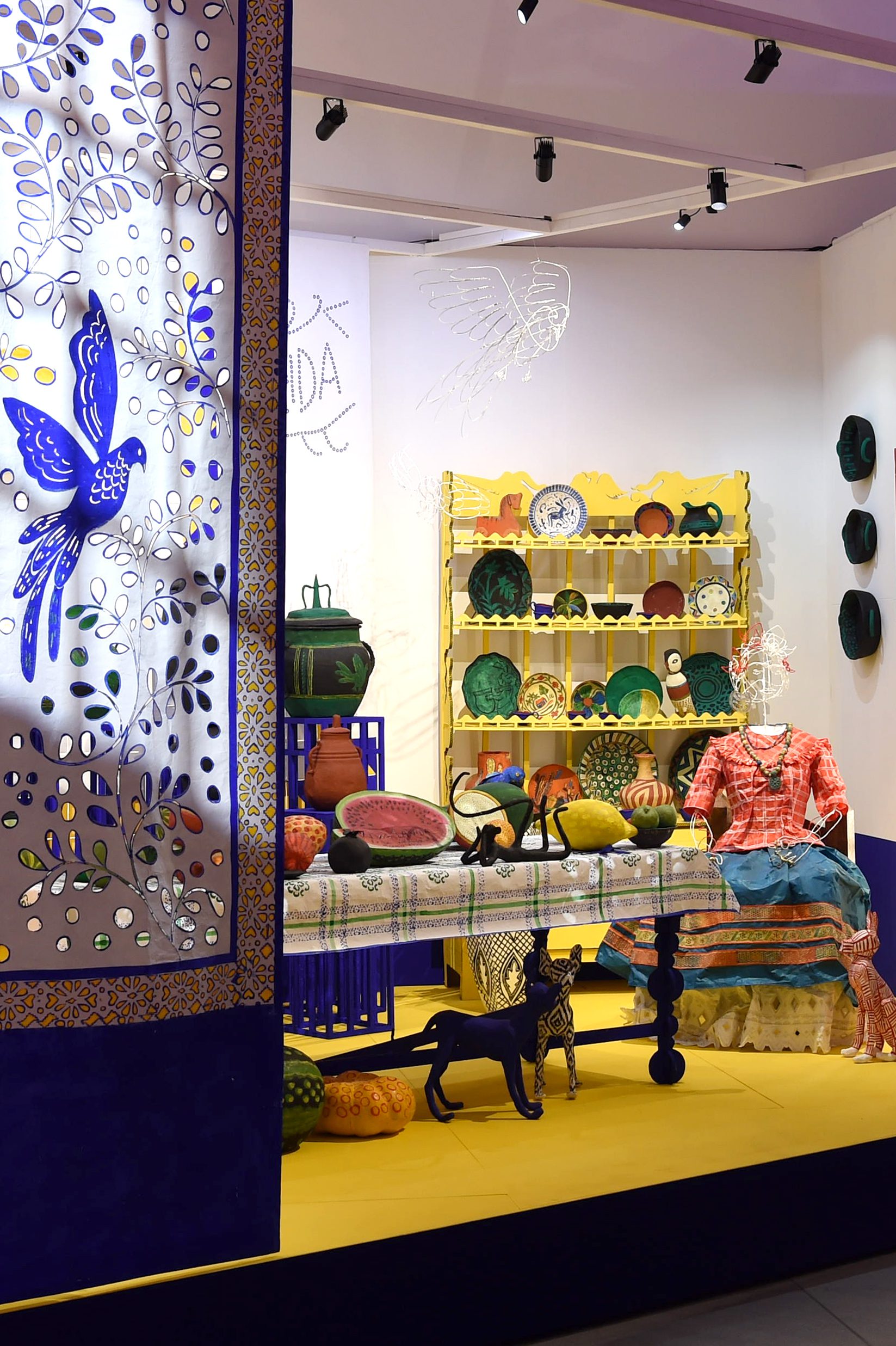 The Belgian artist uses in fact more than 4 kilometres of totally hand-painted paper and cardboard to make clothes, rugs, furniture and trees that constitute the habitat of the Mexican artist that so much inspires Isabelle de Borchgrave.
Moreover, thanks to the works of Isabelle de Borchgrave, visitors can observe in more detail the identity and political symbols around Frida, such as the tradition linked to the "Day of the dead" (El Dia de Los Muertos). Frida Kahlo, in fact, had a close relationship with death, partly for biographical reasons and partly for her Mexican origins, and this relationship often figures in her paintings. Isabelle de Borchgrave dedicated a whole floor of the Brussels' Museum of Fine Arts to this cult of death and filled the room with skulls and skeleton covered in colours, flowers, and abundant patterns, reminding us the interconnection between life and death, which was so dear to Frida and –more largely- to Mexicans.
In a biographical and thematic journey, the exhibition in Brussels highlights the joyful universe of Frida through the works of Isabelle de Borchgrave, a contemporary artist whose creative practice remains resolutely incomparable.
---