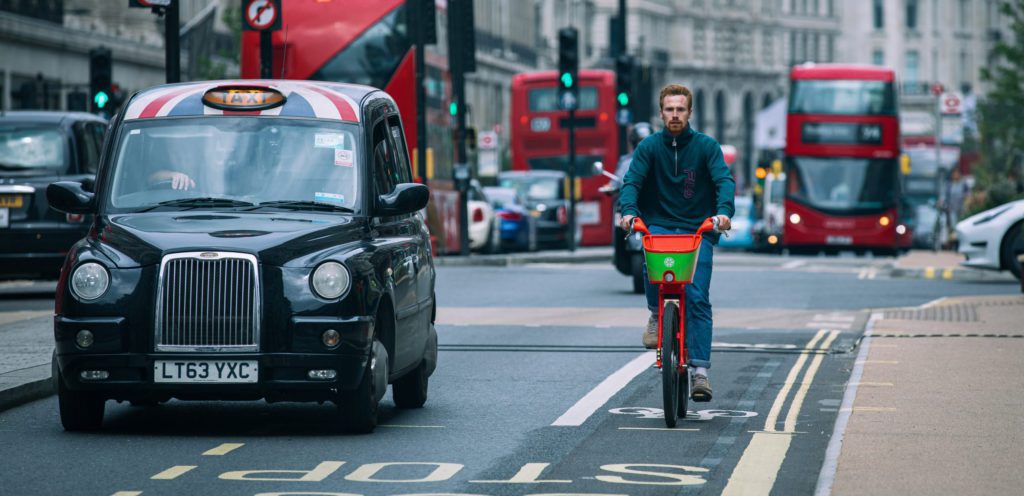 Biking in London for Beginners
London is humongous, the public transport is overcrowded and petrol is extremely expensive. So what better way to avoid these problems and discover the city by bike? This might sound scary at first, so here is a small survival guide to biking in London for beginners.
Cycling in London used to be frowned upon, partly because there were the notorious speed devils in lycra zigzagging through the congestion, partly because of the daunting images of red double decker buses overtaking tiny cyclist. It's undeniable that too many people have left their life in traffic over the last decade and the facilities aren't always top notch.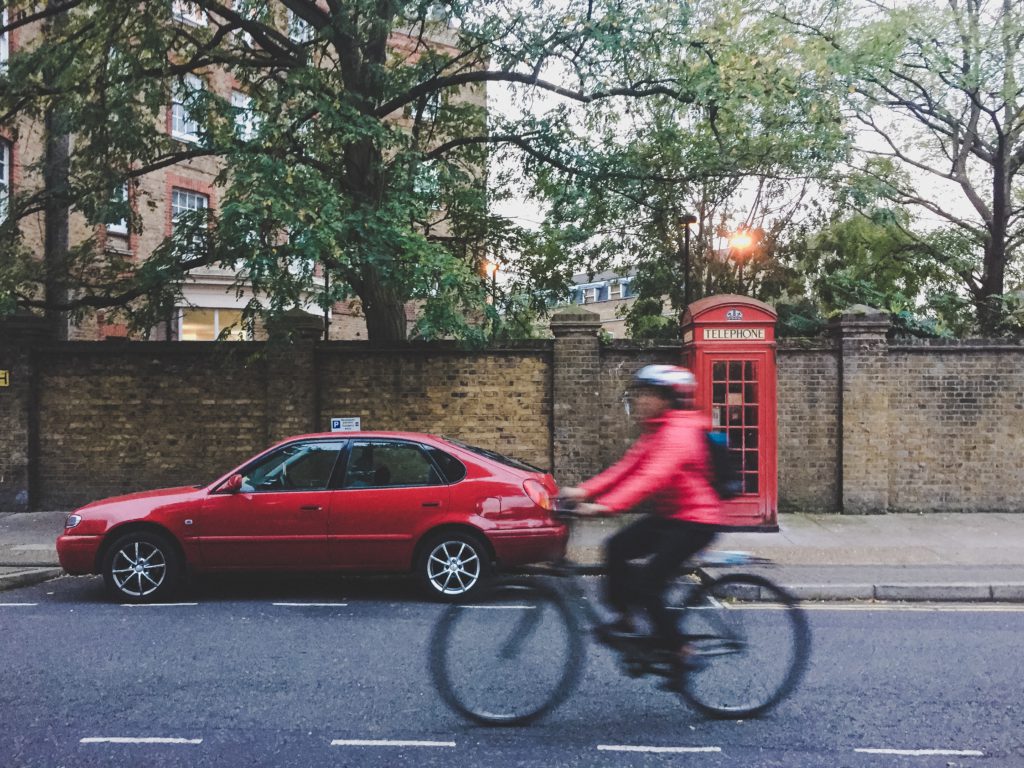 Yet, things have been improving in recent years, and thanks to initiatives such as LLC, the work is ever ongoing – with more social spaces, more awareness, protected bike lanes (mostly painted in blue) and alternatives to the high streets. And it has had success, as numbers show that the overall risks of injury has fallen by 24 per cent and even more improvements have been made during lockdown, so now is the perfect time to stroll through the city on two wheels.
How to get a bike?
You don't need to own a bike to use one. It's terribly easy to rent a bike in London, with more than ten thousand bikes in 700 stations dotted over the city. People may refer to these bikes with a name of a bank, yikes, or with the name of the previous mayor, also yikes, and the latter is even incorrect as it was his predecessor – Ken Livingstone – who introduced it. One advice is to make sure to check beforehand where you want to go to, because not all boroughs have bike stations – and the last thing you want to do is find yourself in Woolwich without a place to park. Or course there are other providers that you can park anywhere. And, if you'd like to have a bike for longer than 24 hours, you can rent one for a monthly fee.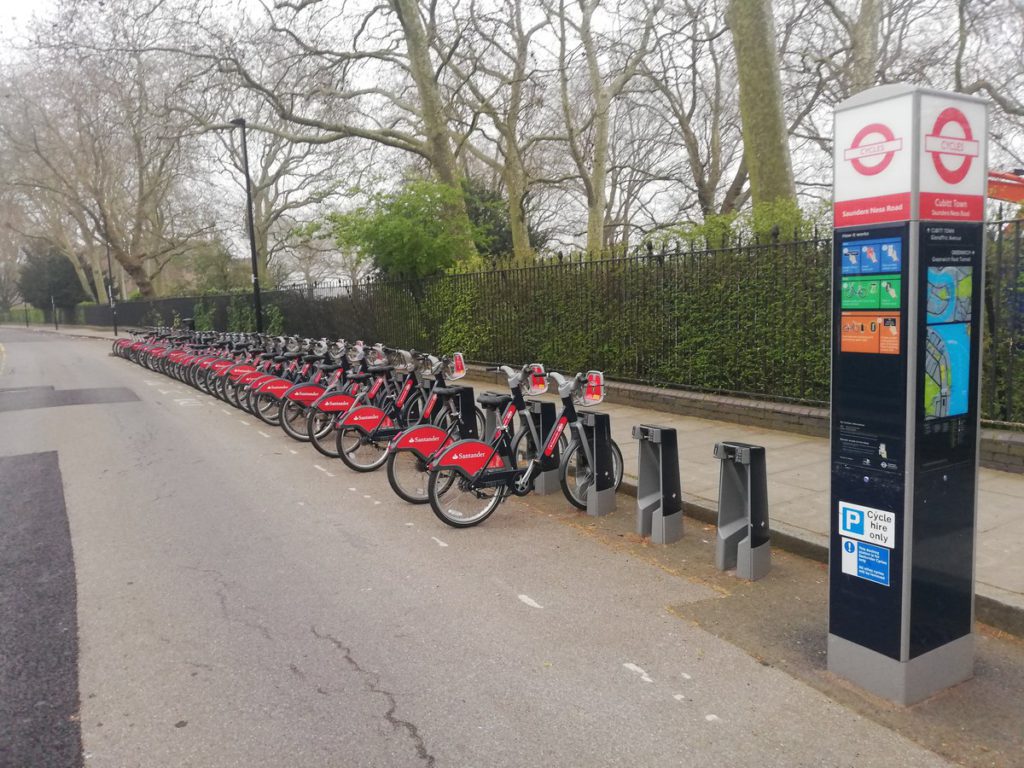 If you want to buy a bike, go local. There are plenty of bike shops in London, providing for every type of cyclist. So before you go for the cheap mass produced cycles sold by big firms, jump in your local bike shop to see if they have any second hand, or consider buying the best British bike ever made: Brompton – easy to ride and easy to carry. Another option is supporting the bike project, who are working together with refugees and having a nice assortment of bikes. And there are plenty of bike builders specialising in race bikes, fixies or all round bikes.
What else you need
TfL has created many routes in the city, varying from protected bike lanes to the so called quiet ways. These are normal streets through residential area, but with the help of filters all through traffic is avoided, so you end up with barely any cars using the streets. The numbers of these quiet ways are painted on the road, but to make sure you don't get lost, you will need some kind of GPS. The map function that is pre-installed on mobile devices is designed for cars or pedestrians, so it is advisable to install an app, which knows all bike possibilities better. Or, you can have a look at one of the plenty of videos online on how to do it. You will find that riding the bike is oftentimes faster than the tube and nearly always faster than the bus or car.
One of the most important aspects in biking is safety, so make sure you find yourself a helmet, some lights, a lock and a bell. You want to make sure you can be seen and heard. And if not, you want to make sure you're not too hurt – hence the helmet. And of course if you purchase a bike, make sure to have a decent lock if you want to pop in a store or a pub. It's always a good idea to wear something reflective, like a yellow vests or rucksack. There are also shiny wind jackets especially for biking, which have high visibility and come in very handy when the weather is a bit shitty.
Where to cycle
The last thing to decide is a destination, although it is not completely necessary as you could just choose to cruise. You will see a lot more of the city and you can get more easily to the things that aren't around close to Oxford Street. One of the obvious routes could be along the Thames from Big Ben to Tower Hill, enjoying the tourist traps and driving on protected bike lanes. Also close to the city are the famous parks that are lovely to bike in, or if you're a bit more adventurous, you can go to Richmond and see the deer.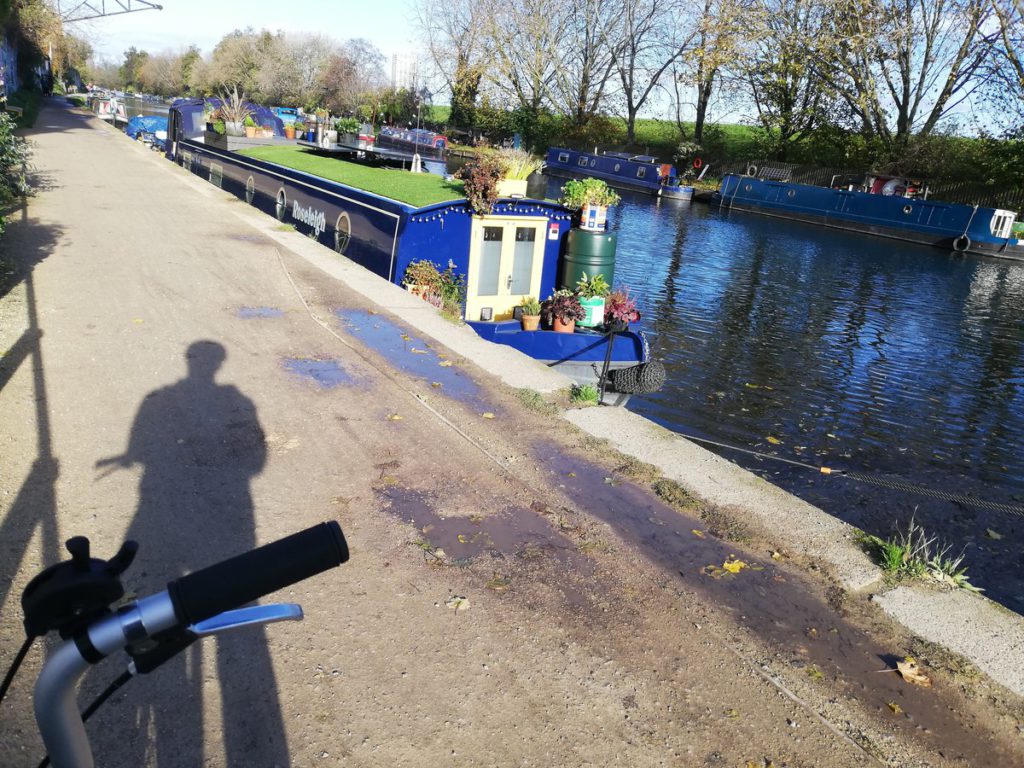 One of the hidden gems worth mentioning is to follow the towpaths. These are the paths next to the canals in the north of the city, that used by the horses pulling the boats back in the days. It shows some history and lovely corners that are mostly visited by locals, breathing some serenity in the city. It's important to mention that these paths are not only for bikes, so you will have to pay attention to and be gallant to pedestrians. Make sure to say 'Thanks' or 'On your right' if you pass someone.
As you're a lot more mobile on your bike, you can also visit things that would be a bit further out of the city. You could go to the Waltham Marshes in the north, follow the towpaths and end up in the super cute little Venice or go along the Roman walls. Other attractions in the east would be the Olympic Park in Stratford, Canary Wharf or take the cable car (which does accept bikes) and see London's skyline from up high.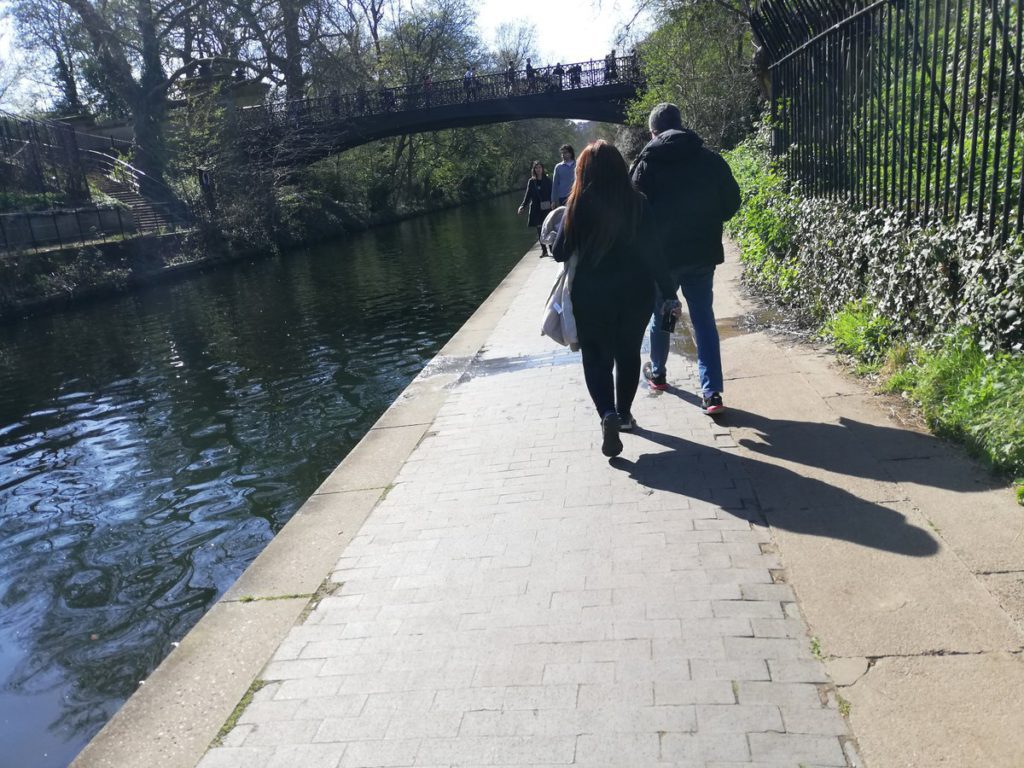 ---