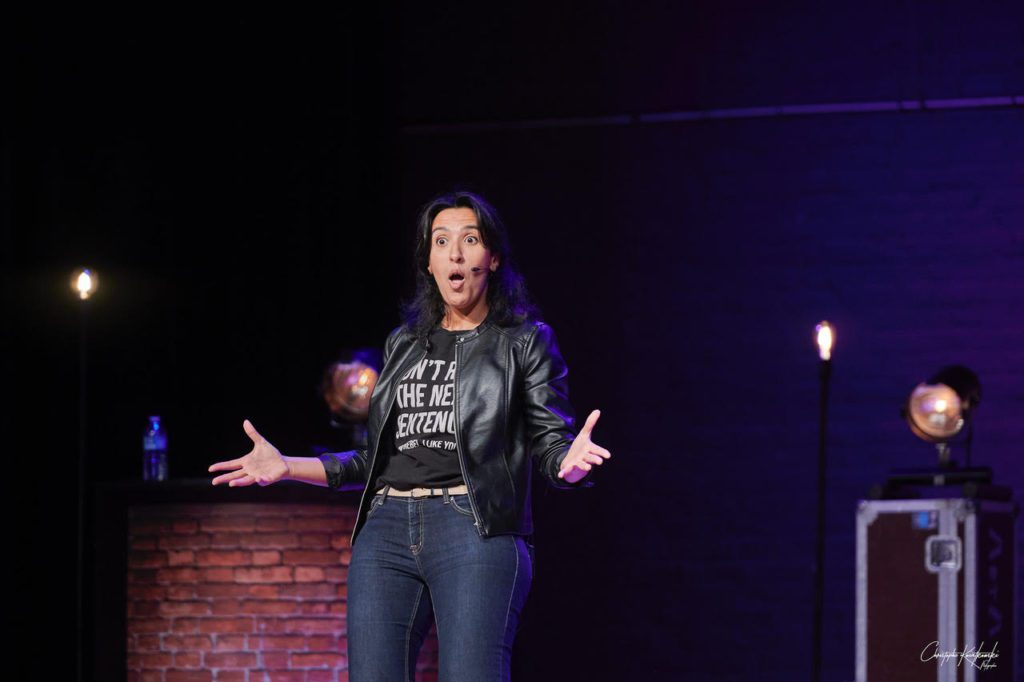 Kaoutar Berne on the rise
The young and energetic Brussels-based comedian Kaoutar Berne is a natural remedy against gloom, and should be more widely distributed to the general public and reimbursed by the Social Security. Discover a rising artist.
What a pleasure it is to arrive in a warm and friendly place like the Magic Land Theatre in Brussels without really knowing what to expect, the adventure is just around the corner and the evening promises to be cheerful. All I had heard about Kaoutar was praise from a discreet word of mouth: "go on, you'll have a good time". I was not disappointed.
She sings very well, dances with conviction, is an excellent mimic, is funny and often prickly. Everyone gets a kick out of her, but with wit and without malice. She doesn't smash, she gives small blows that hit where they should, with intelligence. Normal for a sapiosexual, a girl attracted to men's brains, but not only.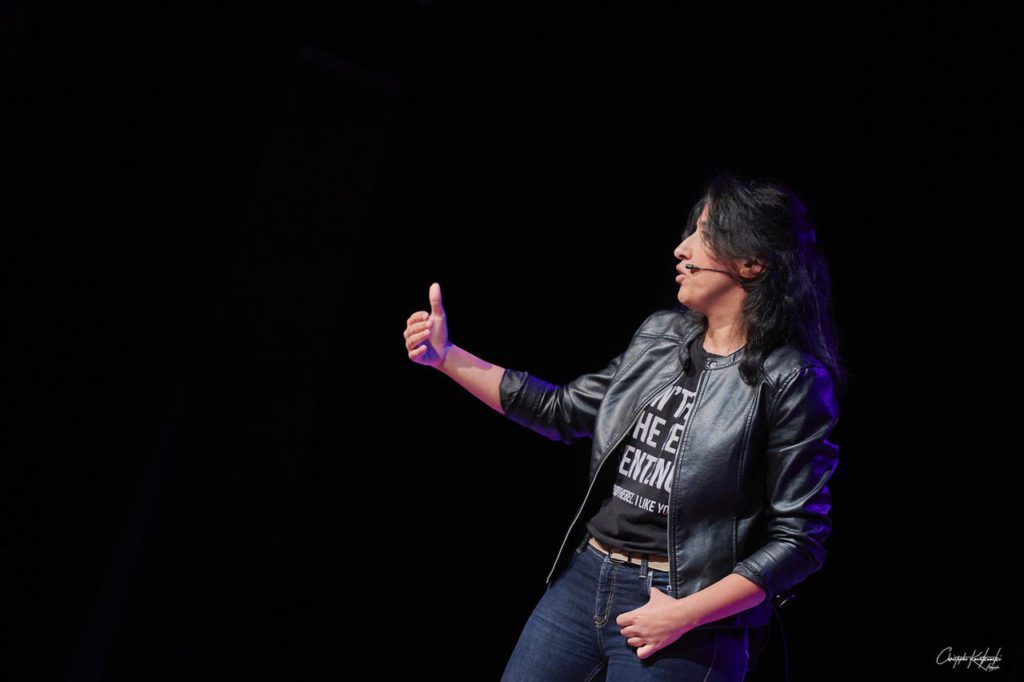 Kaoutar comes from the "dix trente" as she calls it, the postal code of her home town, Schaerbeek, in the Brussels area. Born into a large family from Morocco, she was able to find her place in a large, predominantly male sibling group, which gives her an outspokenness that is very useful in her career as a humorist.
Satirical repartee comes naturally to her, and is ingrained in her. Kaoutar Berne made her debut at the Kings of Comedy Club in Brussels, and then went on to burn up the stages of other comedy hotspots in France and Belgium, setting fire to everything with her implacable lines.
Kaoutar plays the girl with high potential on stage, but is it really a role of composition? Because the potential is there, and it is high. If Kaoutar is still an up-and-coming artist, she is already starting at a certain level and her ascent has only just begun. Good luck, and much pleasure to those who will cross her path!
---