Listen Festival: celebrating music and diversity
Listen Festival, a key event on the Brussels music scene, will explore the full diversity of the musical spectrum in its 2023 edition, from Wednesday 29 March to Sunday 2 April throughout Brussels. In this article, you will discover everything you need to know about this now emblematic festival: the unique party venues, the artists, the curators and all the other aspects that make this event unique.
Listen Festival is a unique festival that celebrates more than just music with its shows, talks, workshops and philosophy. For five full days, the festival invades Brussels with a dizzying array of more than 20 events featuring Techno, House, Hyperpop, Amapiano, Breakbeat, Drum'n'bass, Ambient, Pop and more.
The previous edition attracted 20,000 people, more than 60% of whom came from outside Brussels, a figure that the organisers hope to increase this year.
Unique venues
As in previous editions, the venues for this 2023 edition promise to be unforgettable concerts. For example, Marina Herlop and Malibu will be performing at the famous Laeken Church, Palms Trax at Brussels Central Station and even the Congress Station will be closed for three evenings. The list of venues continues with the Ancienne Belgique, the Fuse, the C12, Pilar, the Botanique, La Cabane and the unmissable Buda Bxl, where a 27-hour party will take place.
International guests and DJ sets will also be held throughout the weekend in the Kiosk and Beursschouwburg, where 4 free concerts will be organised with Kiosk Radio.
Through the festival, these places are taken over by festivities and music; it is a real appropriation of the public space of the urban world by its citizens.
More than just a festival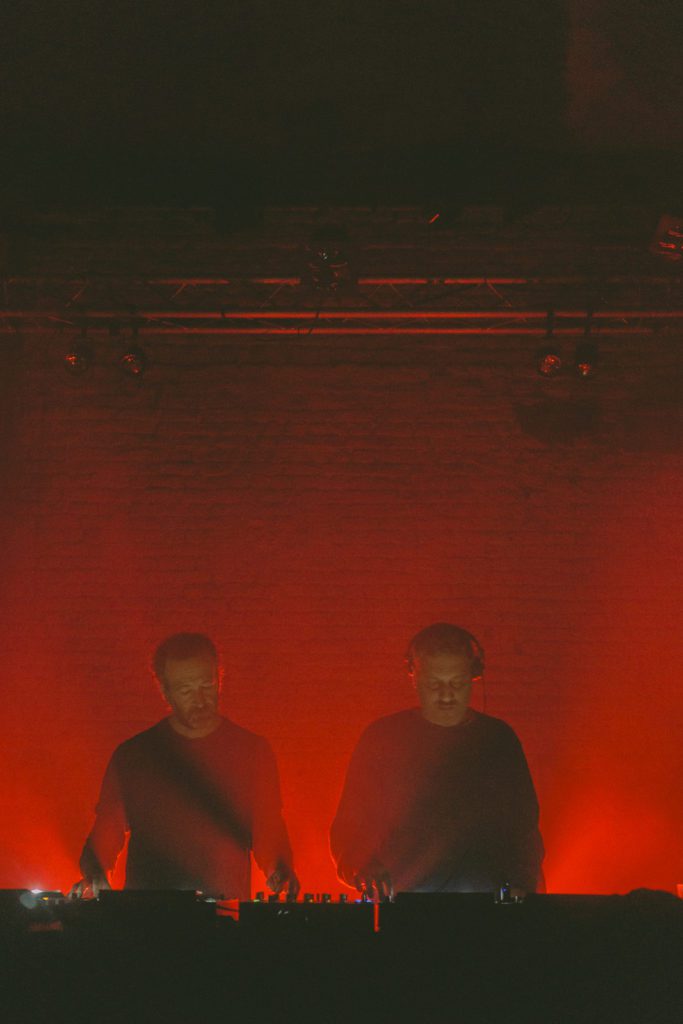 To experience the festival, you have to understand the philosophy behind the project. To do so, we had the chance to meet Lucas Vandervede, who is in charge of the artistic direction and communication of the festival, and Alex Sourbis. The latter is responsible for the Our Scene programme, a free discursive programme that aims to "go beyond nightlife and explore the richness of its culture, of our scene, in debate".
They explain how, thanks to this programme, the festival combines music and celebration with a reflection on society and living together. They stress the importance of raising public awareness, especially among young people, of the need to build a better world for tomorrow.
"We are working today to force change, hoping to create a better nightlife for everyone tomorrow. We want to make sure that issues such as the diversity of lineups are no longer an issue, because it will be a matter of course," says Lucas.
So, in addition to the festivities, the festival will be punctuated by two days of reflection on nightlife and its implications.
For example, on Friday 31 March, a talk will be held, hosted by Eric Cyuzuzo and co-organised with Som-m-e Of Us, an independent multi-disciplinary collective of black curators. The talk will discuss power dynamics within club culture; which industries and people are involved? How do they involve racialised people? The Technomaterialism collective will also speak on the subject.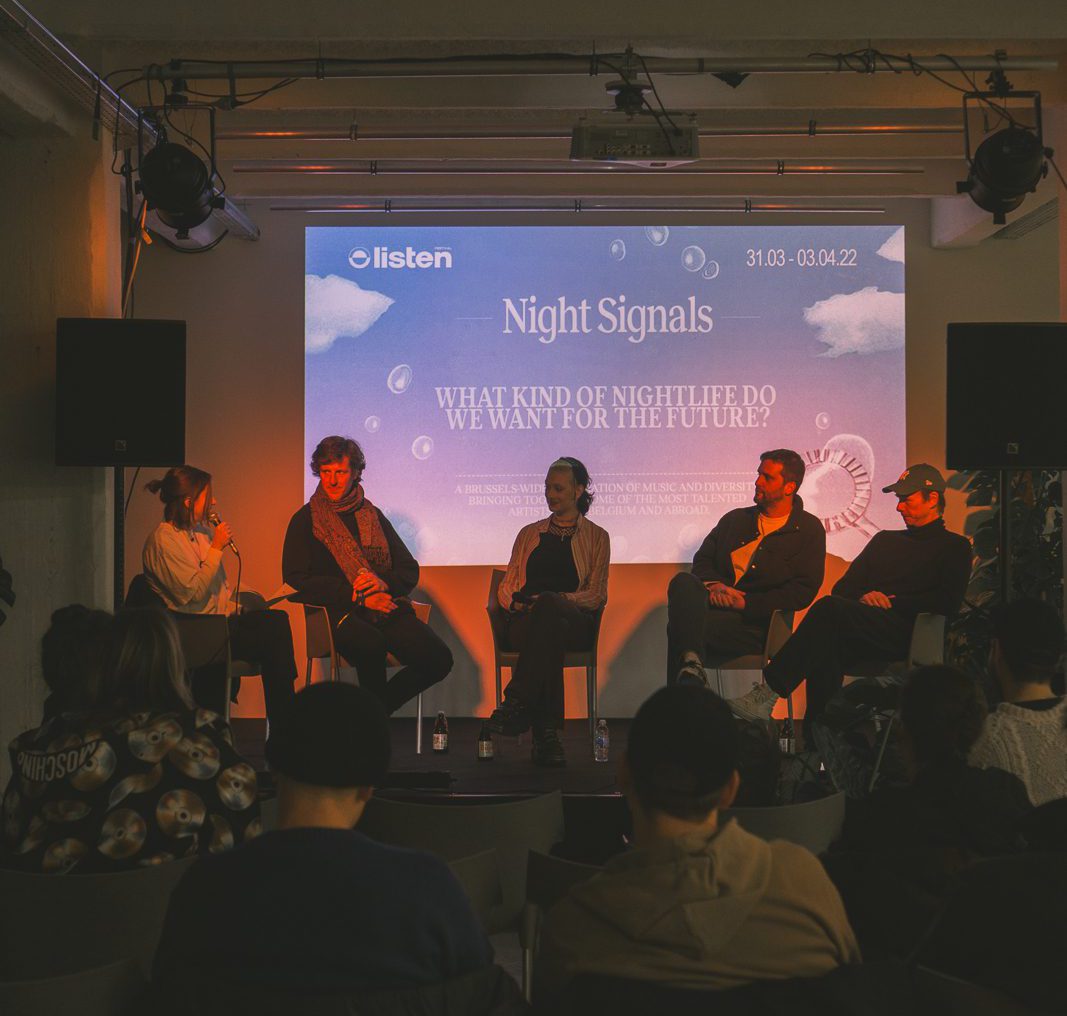 The concept of Safer Space will also be discussed. What is Safer Space anyway?
In the beginning, the marginalized, the people excluded by traditional society, met in their own spaces to exist. Thus was born the term that today designates places in which everyone feels comfortable to express themselves and participate fully without fear. But when is this term most appropriate? Can it really exist in the nightlife world? These questions will be debated during the festival by several queer collectives.
You can also attend the talk on Saturday 1 April, the subject of which is the nightlife of the LGBTQI+ community through its memory and archives; what uses of memory for struggles and fights? With the participation of Amelia Abraham (author of We Can Do Better Than This), Adam Zmith (author of Deep Sniff) for a revisit of the history of Poppers, and Mia Melvaer affiliated to Bad radio and the amazing Mother and Daughters Bad Brussel Cartography.
Our music scene has rarely been so debated.
Focus on local artists and projects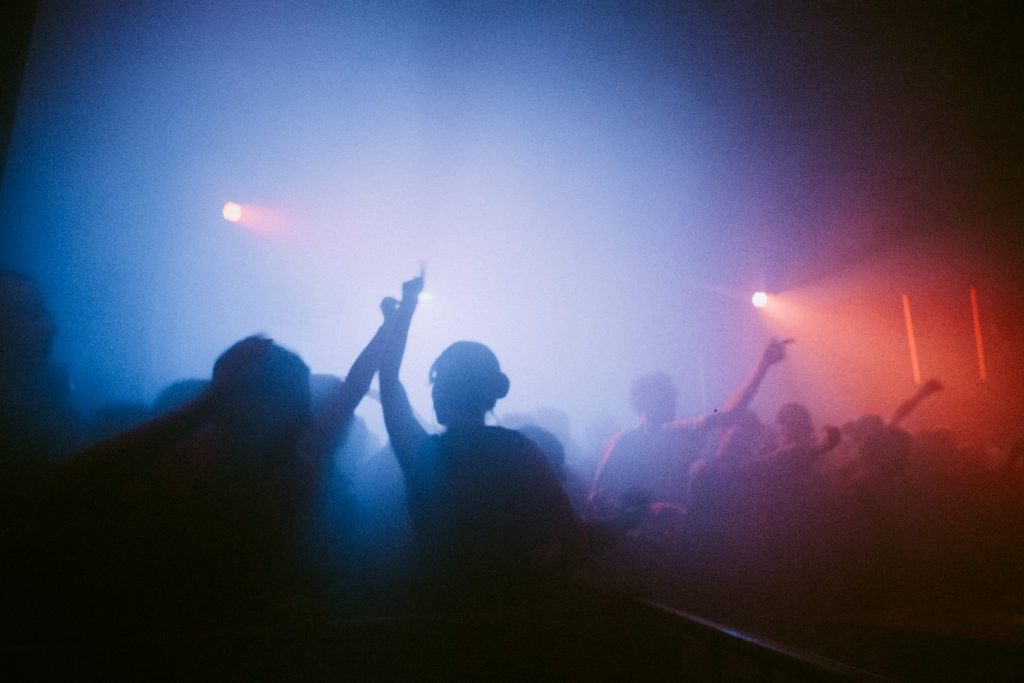 Listen Festival lives from the remarkable union of numerous collectives, labels and curators, a selection that guarantees a wide range of musical styles and orientations.
Among his collaborations: Pilar. An open art laboratory, located at the VUB (Triomflaan, entrance 6), which supports young people by developing emerging talent. It is a fertile place for the arts, science and entrepreneurship. A striking discovery of concert halls and exhibitions, on a human scale, managed by a strong team.
Pilar represents a platform whose DNA and mission really echoes that of Listen Festival. "Pilar's DNA has a lot in common with Listen. We are linked by our actions and our desire to ensure the recognition of artists. Their choices and methods are in line with the directions we also want to take in our own programme, especially on issues related to Our Scene", says Lucas Vandervelde.
In March, Pilar is opening a reflection on sexuality with The sexual feeling/Healing edition. This theme will be the subject of numerous talks, an exhibition on two floors and a concert programme.
---
Listen Festival is a must for anyone who wants to discover the Brussels music scene and participate in a unique experience of music, celebration and reflection on the world around us.
Much more than a simple music event, it offers opportunities to local artists, intense moments of emotion to its visitors, original and political spots, real music niches, all at a hyper-democratised event.
So if you still don't have your tickets for this year's major event, go to the Listen Festival website. You will also find the complete program and the registration to the talks.
Win your tickets!
Culturius is giving away 2 tickets for the Listen Festival event at the Brussels Central Railway Station on Saturday 1st of April.
To participate, go to our Contest page here.
Don't miss this already sold-out event!
---