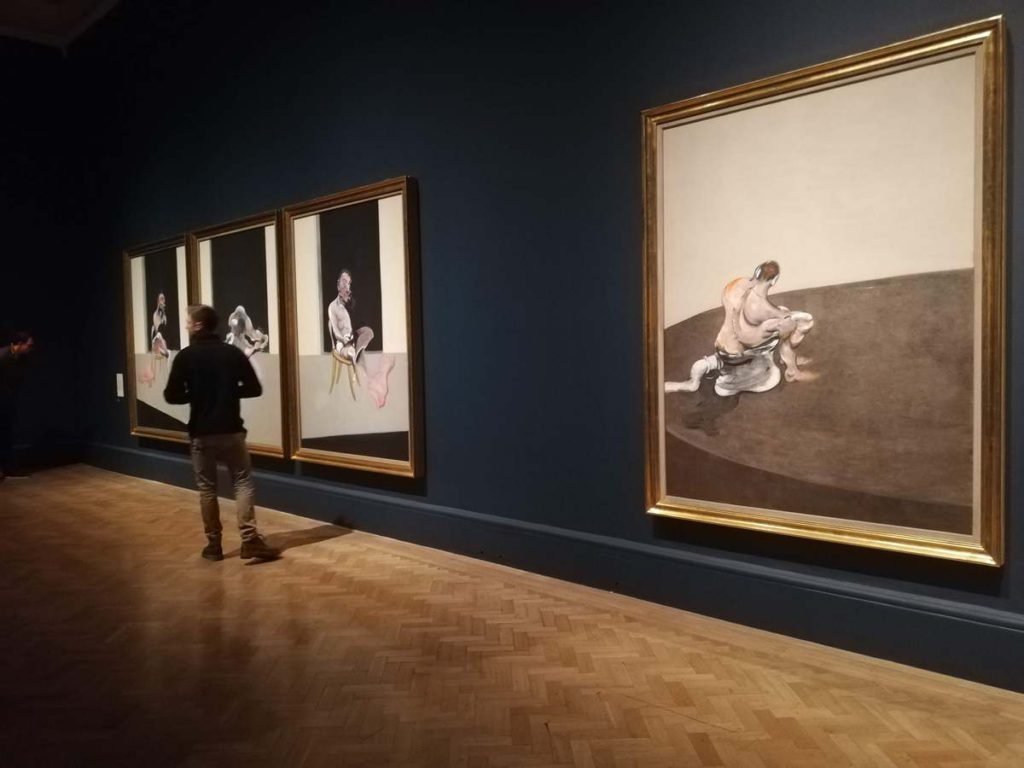 Man and Beast: Francis Bacon's powerful exhibition
The Royal Academy of Arts is an art institution based in the heart of London that's been operational for over 250 years. It is an independent and privately funded institution, so it may not come as a surprise that this is the location holding an exhibition on Francis Bacon – one of the most influential London based painters in the 20th century.
The exhibition 'Man and Beast' is set up in a linear, roughly chronological order. Tickets for attending had to be ordered in advance and time slots were allocated, as we are grown used to in our post-covid world. Yours truly decided to go on a Saturday morning at 10.30 and was surprised by the number of people who were present in the museum. The crowd slowly relocated from one small room to the other as a swarm of wasps, until we came to the bigger halls and some more time could be spent staring at the canvases without being disturbed.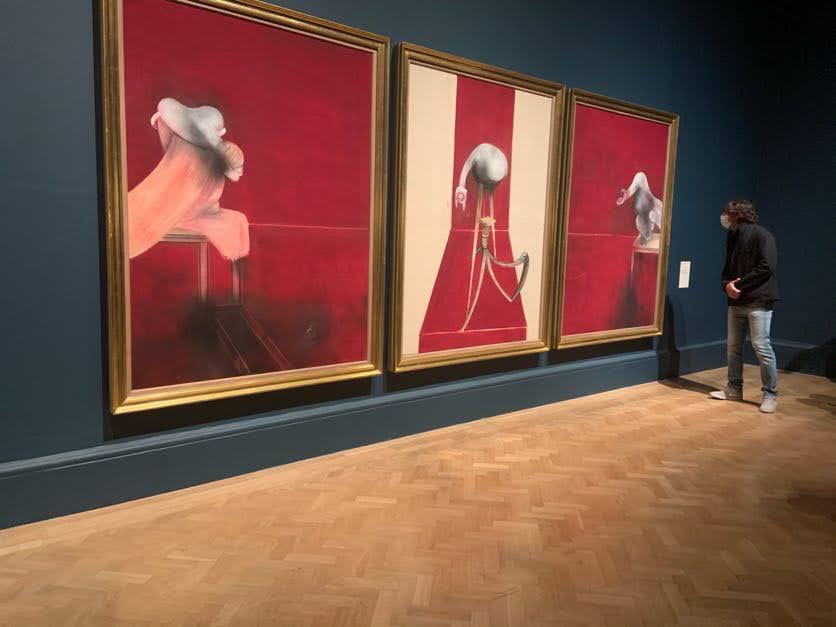 The works of Bacon seem to represent a mood, a vibe or an emotion rather than an image. As with many painters, "Bacon's painting, proceeds through series" (Deleuze, p36) and we clearly feel the curator's attempt to respect these series. Walking along the tableaux, we can easily tell it's painted in the 20th century, the painter having moved away from representing reality.
Yet, there is no abstraction such as we can find in cubism or impressionism, but Bacon has created a very unique, captivating, violent aesthetic – with three recurring pictorial elements. The most striking element throughout his oeuvre, is the disfigured figures or incomplete objects, which is what the philosopher Gilles Deleuze would later come to call 'the Figure'.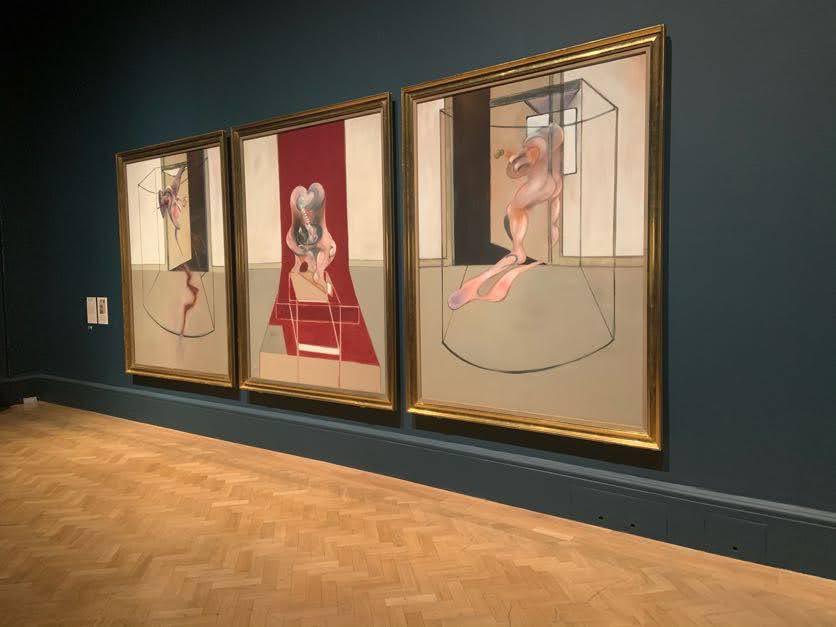 Other recurring elements in his paintings are the subtly transparent parallelepipeds or circular forms, incorporated in the layers of paint; and the use of space, by not always putting the disfigured object in the middle, not always using the whole of the canvas. In alignment with other modernist art, both these elements highlight the artificiality of the painting, or as Deleuze puts it in his reading of Bacon's work, "three levels or orders coexist" (Deleuze, p37). Not only do we have these horrifying images, it also has its specific place on the canvas and an enigmatic mathematical form roaming around.
In theory, it may resemble the skilful surrealist painters with their dreamlike images and compositions that don't make sense, putting objects in incompatible landscapes and having certain objects – such as locks, hats and whatnot – throughout their work, but Bacon's work has a complete different impact on the viewer. There is less going on in a painting with Bacon's work always focusing on one Figure. According to Deleuze's study on Bacon, we should see his work in the succession of artists such as Cezanne, where their work breathes a sensation.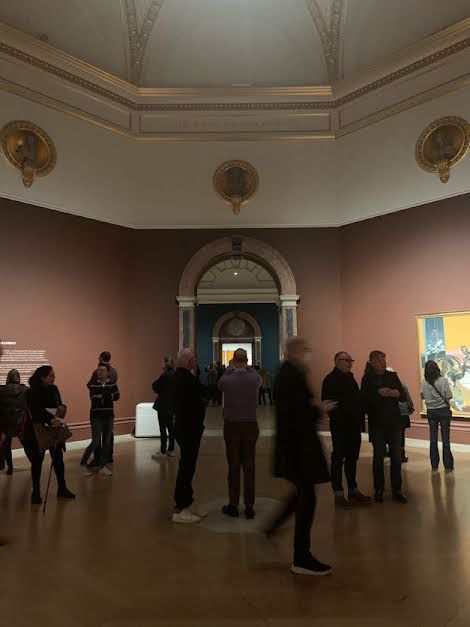 When looking at Bacon's paintings, we feel the pain of the subject, but we also feel puzzled by the composition. Or, as Deleuze pointed out "it is each sensation that exists at diverse levels, in different orders, or in different domains. This means that there are not sensations of different orders, but different orders of one and the same sensation" (Deleuze, 37).
And so as we walk along the various rooms, and take time to see the triptychs, and read the small biographic texts, we see the Figures screaming on the canvas, we are left speechless. This exhibition gives us a unique collection and a mind blowing (or should I say breathtaking?) experience of one of the most infamous Londoners ever to have painted.
---