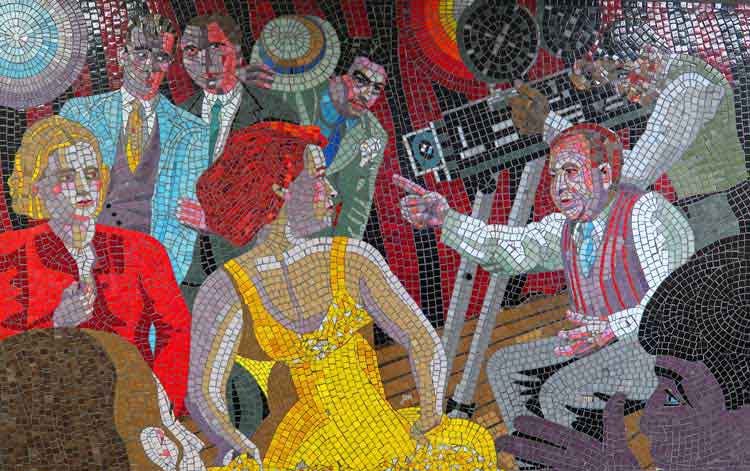 Tiles of the Tube: Leytonstone Station
Having both the longest and oldest metro system of Europe, London's underground is full of quirky stories. Famous for being loud, dirty and dangerous before it ran on electricity, TfL – short for Transport for London, the non-profit organisation taking care of the whole system – is constantly improving the quality of the underground, and decoration the stations is one of the ways in which they try to achieve this.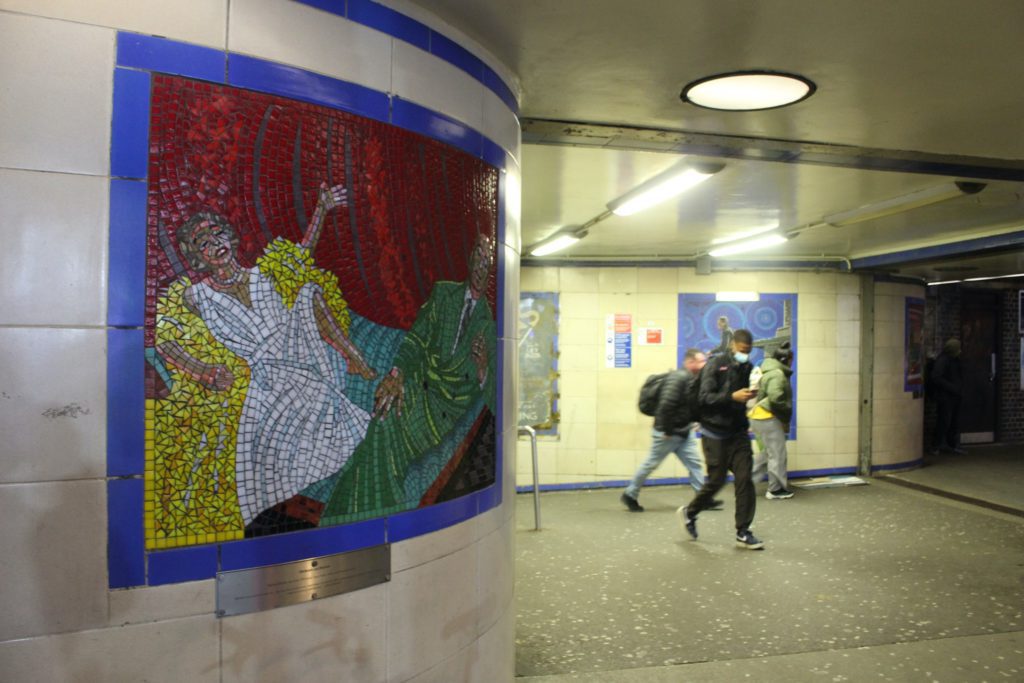 Throughout all Underground lines, there are lots of themes that create consistency and make the stations recognisable. The roundel with its red circle and blue line is omnipresent throughout the city, and many platforms and tunnels seem to have at least some interesting tiling somewhere. One of the oldest and most important lines on the tube, colour-coded red, is the Central line. This line runs from far in the North-West through the heart of the city and goes up the North-East again. The journey passes through the birthplace of British most famous director Alfred Hitchcock. To celebrate his 100th birthday, he was honoured by decorations to his local tube station in a very peculiar fashion.
Leytonstone Station is adorned by seventeen mosaics, depicting different films by Alfred Hitchcock. The filmmaker grew up in East-London and became one of the most influential figures in cinema in the 20th century. Representations of his great works such as Vertigo, Psycho and The Birds can all be found in the different tunnels of the stations, and as we can expect from Hitchcock, who loved a cheeky cameo, the Master of Suspense himself appears on one of the murals as well.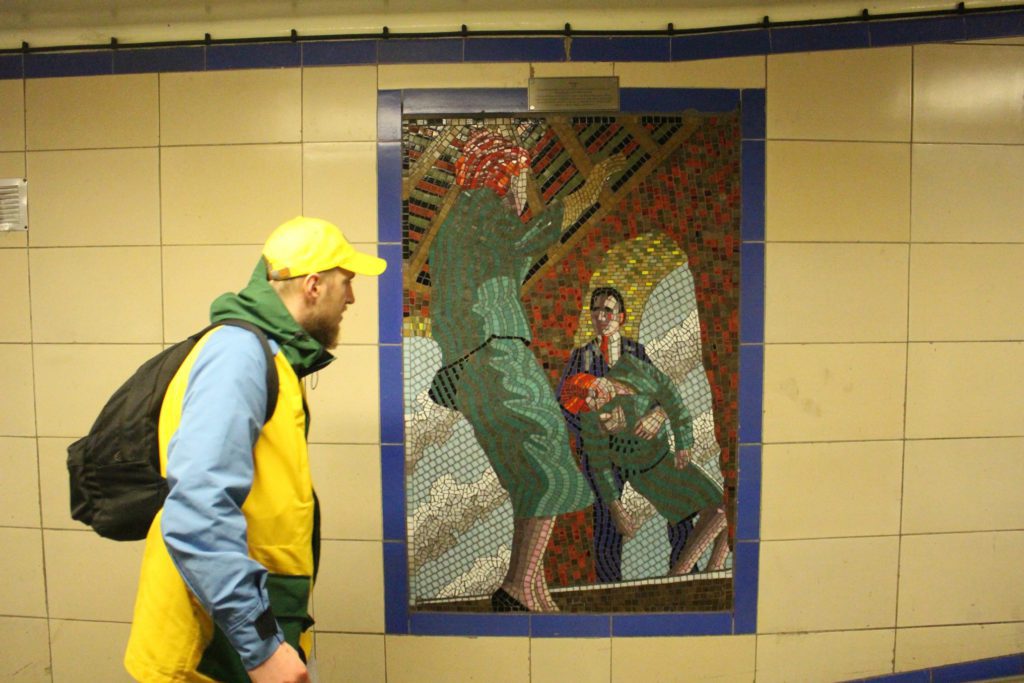 The tiles for these artwork were made by Greenwich Mural Workshop. It took them 80.000 pieces to assemble and around seven months to complete. One picture jumping out is the mosaic of the film Suspicion, depicting a man with a tray of drinks, slightly tilted on the image but perfectly straight in the corridor that descends into the station. The astonishing thing when passing by this work, is that the man is on a stair with frames behind him, which can be easily mistaken for him standing on one of the escalators of the tube itself with the advertisements behind him.
There are countless of these examples of how the decoration of the stations is making the ordinary a bit more special. With more than 10 lines and way over 250 stations throughout the whole of London, there are tons of tilework on the Underground that make each of the lines easy to distinguish and provide a good excuse to visit a station. If you're a film fan and want to explore an area you don't know, Leytonstone would be a good beginning as it's less than a fifteen minutes' ride from Liverpool Street.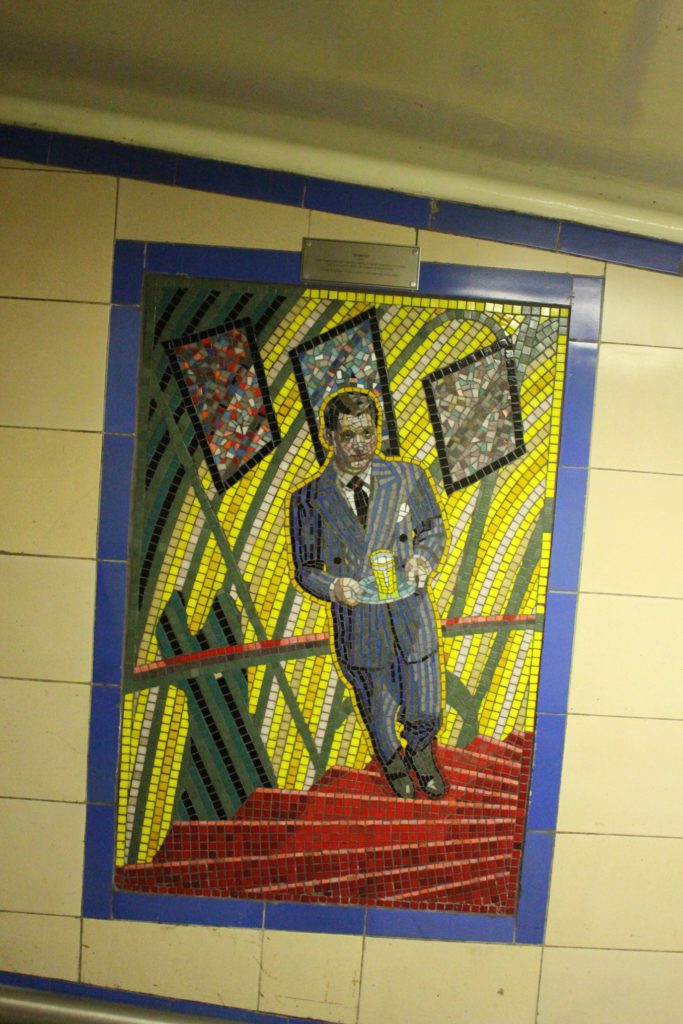 ---