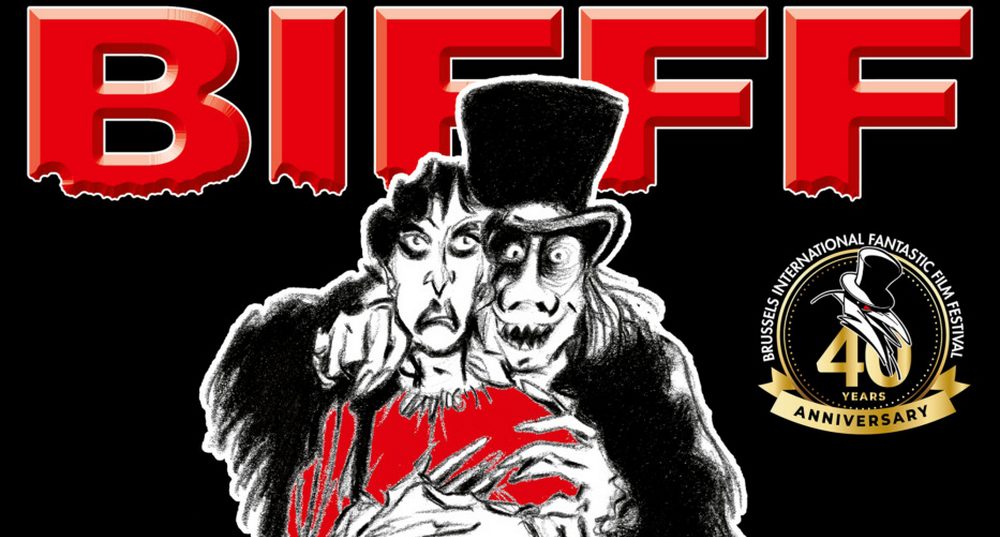 A look back at the exceptional opening of the 40th edition of the BIFFF
The 40th edition of the Brussels International Fantastic Film Festival, the BIFFF, will be held until Saturday 10 September on the Heysel stage at Brussels Expo. This year's edition is set to be spectacular, with a hundred or so feature films and shorts screened in three cinemas, masterclasses with prestigious guests, exhibitions, animations and inspiring meetings.
Among the multitude of festivals in Brussels this summer, one stands out: the BIFFF (Brussels International Fantastic Film Festival) a must for any film lover. In a relaxed atmosphere, everyone will be able to find at least one film in the programme that they will enjoy. In fact, the festival presents an impressive 180 films. The icing on the cake is that fifteen Belgian productions are featured.
The opening of the festival was also graced by distinguished guests such as Barry Sonnenfeld (Men in Black, The Addams Family), John McTiernan (Predator, Die Hard), Dick Maas (The Elevator, Sint), Paul Feig (Ghostbusters, A Simple Favor) and Japanese Ryuhei Kitamura (The Midnight Meat Train, Versus).
It is also worth mentioning that the festival team has meticulously prepared every detail so that nothing is left to chance. The BIFFF is therefore not just a festival. It is the promise of varied and qualitative films in a cosy environment.
Vesper, a post-apocalyptic gem
The BIFFF is the perfect opportunity to discover new nuggets and it seems that the Belgian production is no exception to the rule. Already at the time of the screening of "Vesper", the spectators were warmed up by the mountain of cinematographic references presented in a clip made for this 40th edition of the BIFFF. This fervour was not eroded by a slight technical problem that somewhat delayed the broadcast schedule.
In this Belgian-French-Lithuanian film directed by Kristina Buožytė and Bruno Samper, the tone is no longer alarmist. Indeed, the time has come for humans to take responsibility for decades, if not centuries, of neglecting the planet. Vesper is the story of a child, Vesper, who tries to overcome the passivity of the last living human beings on Earth, whose daily life now consists of nothing more than survival. In this post-apocalyptic world, the planet is hostile and seeds are for single use only. As if that wasn't enough, the inhabitants are forced to pay tribute to The Citadel, a secret place inhabited by a chosen few. Using her skills, the heroine manages to grow some plants.
She then meets Camellia, an inhabitant of The Citadel who is stranded in a ship far from home. Together, they must find a way back to The Citadel. They are obviously not at the end of their surprises and each of them will have to get past some false pretences. In addition to the overall quality of the breathtaking story, the visuals by Bruno Samper are impressive.
BIFFF from 29 August to 10 September 2022 – at Palais 10 – Brussels Expo
---